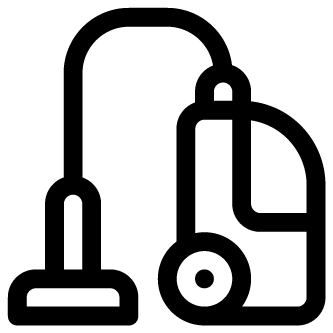 Ducted Vacuum
Ditch the dust with a Sheehans installed ducted vacuum system. Supplying significantly more power than a normal vacuum cleaner, cleaning your home with more speed and less effort.
Forget the hassle of carrying the weight of the vacuum around your home, the messy bags and the noise, ducted vacuums offer no fuss, no effort, no noise, just a clean home!
No fuss, no effort, no noise!
With ducted vacuuming, the dust collecting unit is located out of clear view, popularly installed away from living areas in the garage.
Our team strategically place inlet points around your home to allow for the lightweight, flexible hose to be plugged in where necessary. When you're finished, the hose is simply coiled away, saving you on storage space, too!
Advantages

No need to push, carry or store.
Minimal noise.
More power, more effective.
Removes all allergens.
100% filtration system.
When only the best will do!
Built on a foundation of three basic principles: look after your staff, be good to your clients and produce work with pride, we stand by our mantra that "only the best will do".
Sheehans is one of Perth's leading electrical and smart home innovation companies, combining 30 years of experience with an exceptional level of service and expertise.
Providing our customers a complete service from consultation to installation, Sheehans is your one stop shop for getting your home connected.
Whether you're looking to retrofit your existing property, renovating or building from scratch, we can design and install the latest in modern technology to fit your home.
---
After Hours Emergency Service
Fully WA Qualified And Insured